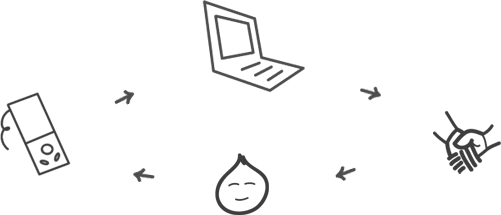 reYUse is an online application for sharing unwanted personal items exclusively among the York University community. There are 3 key benefits to using reYUse:
1. Save money by getting stuff for free
2. Help others by giving away things you no longer want
3. Protect the environment by keeping unwanted items out of landfill
reYUse is easy to use – just register for an account and then sign in with your Passport York account to start reYUsing. Remember that no selling, bartering or trading is permitted – all items posted on reYUse must be given away for free. If you are faculty or staff looking to buy or sell an item, check out the YU Link classifieds.